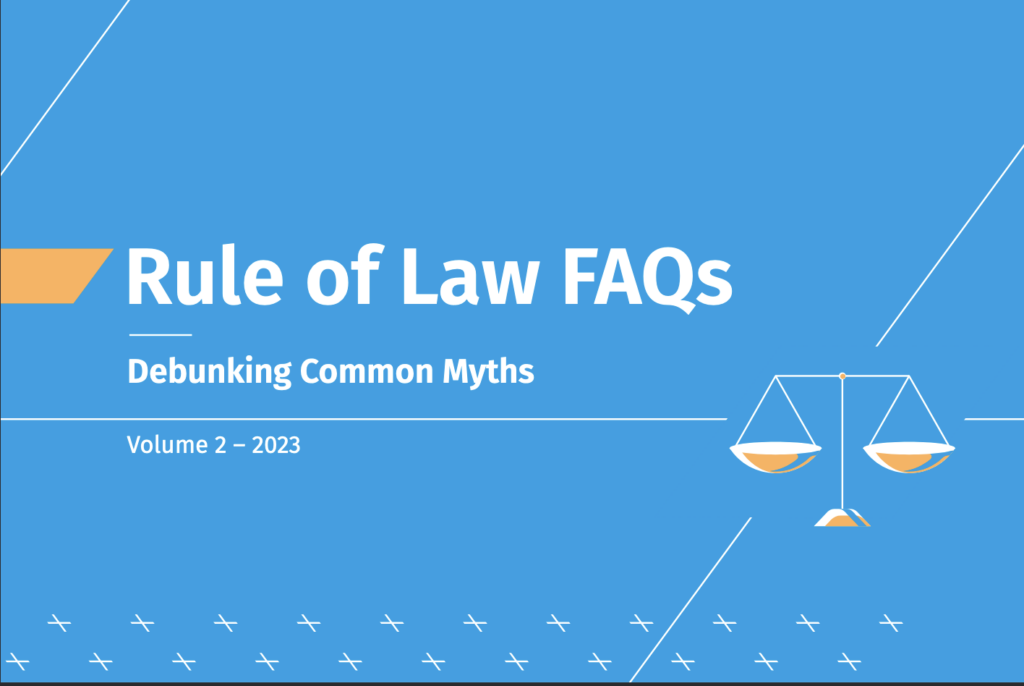 For over a year now, the Meijers Committee and Democracy Reporting International (DRI) have been helping politicians, journalists, and other actors navigate the tangled web of myths, lies, and half-truths surrounding the rule of law debates in Europe.
This is the purpose of our Rule of Law FAQs, a handy set of cards that help readers separate fact from myth and debunk the narratives constructed by those who muddy the waters of the European rule of law debates. We are now expanding the cards with updated information, covering more member states, adding new cards on European-wide issues, and offering them in more languages.
What's new?
Updates of the previous cards with the latest information on the legal stand-off between the European institutions and member states Poland and Hungary over their rule of law crisis.
Expanded member state coverage, with cards about rule of law issues in Spain, Romania, and Greece.
New cross-cutting issues:

The war in Ukraine – sanctions on individuals and the rule of law implications
Media pluralism
Secret surveillance/spyware and the rule of law crisis
Download the RoL FAQs 2.0 here
See also translated versions in German, French, Polish, Hungarian, Spanish, Greek and Romanian.